Winter 2021: Our Fashion Choices for the Upcoming Season
If you are from a country that had to undergo isolation and lockdown last year, then you probably spent most of the winter enjoying the comfort of your own bed and watching Netflix. I believe that winter is the most fashionable time of year, as this is when the parkas and turtlenecks make their way out of the back of the closet and hit the streets once again.
Last year, many of us didn't really get the chance to show off all of our more fashionable clothing items. After all, do you really need to change out of your sweats if you are watching Netflix and feeding your pets CBD cat treats ? Now that the world has started to open back up, your upcoming winter may have many more plans than your last winter. This winter may be the first time you have seen your friends in forever, so you may want to impress with how you look. The best way that you can impress us is by looking as fashionable as possible. Here are our fashion choices for the upcoming season.
Turtleneck
I've said it before, and I'll repeat it, no winter fashion is better than a stylish turtleneck. The turtleneck is genderless, which means that everyone that wants to can wear a turtleneck. You can match a good turtleneck with a stylish pair of jeans or even a skirt or leggings. If you are someone that doesn't really like the look of a turtleneck on its own, why not purchase a thin turtleneck and layer it with a thin tee or even a t-shirt dress. You can do a lot with a good turtleneck, and it also keeps you quite warm, so what is there not to love about it?
The Parka
I know I mentioned it in the introduction of this article, but there is no arguing that a good parka is the staple of any good winter outfit. Parkas come in an array of different colors, so no matter what your style is, you are bound to find a parka that matches. We recommend that you get yourself a black parka as this will be much easier to match with pretty much any outfit.
If you have ever been to the mall or for a nice walk during the winter, then you will be more than aware of just how many people choose to don a stylish parka. Parkas are great as they have your whole body covered, which means that you will have a lot of protection from the cold winter air. They also have a lot of pockets, and if you are a woman, you will know just how hard it can be to find an item of clothing with some decent pockets. This means that when you head on your winter Christmas shopping trip, you can keep all of your essentials in your pockets, which means that you can use your hands to carry around your dozens of shopping bags.
Hat, Scarf, and Glove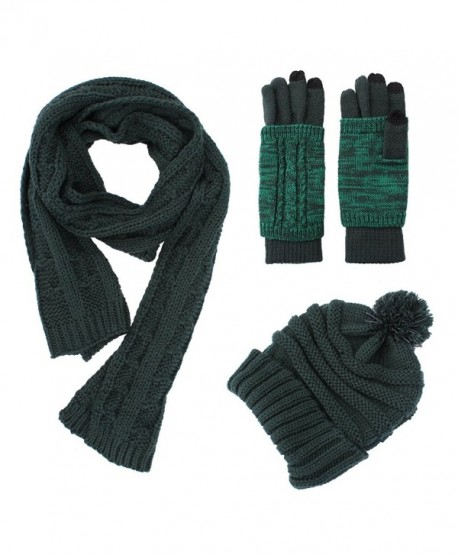 After a year of trying to avoid a life-threatening disease, it would be silly of you to head out into the icy winter air and catch yourself a cold. You can still look good while staying warm this winter, so make sure that you are not prioritizing your fashion over your appearance.
You can still look good in your winter gear, and if knitting was one of the hobbies that you picked up during lockdown, then why not try and put yourself together a brand new set ahead of winter. By making your own set, you will have something unique to you. If you have an issue finding a hat that fits well on your head, why not make one for yourself to measure up until it is a perfect size?
If you like to wear named brands and don't really enjoy the warm winter look, worry not. Every single major brand has its own hat, scarves, and gloves, so you don't have to compromise any of your fashion along the way.
Winter dresses
Just because it is a little colder outside does not mean that you should abandon dresses altogether. There are plenty of retailers that offer a line of thick dresses that are perfect for the winter. You can even wear the dresses that you love to wear all year long, but pair them with some thick thermal tights and a cute jacket.
There is no excuse to look bad this winter and so try your best not to revert to your comfortable clothes that you have already spent enough time lying around in within the last year.